28 - "Hylogenesis" - Mental Anguish

Hylogenesis a physical theory about the mechanism behind the origins of dark matter and antimatter.
I have been making electronic music since early 1982, & have run the label Harsh Reality Music since then with a brief interlude of disappearance due to the mental state of the mind.
All instruments, final mix & mastering Mental Anguish (Chris Phinney)
Gear used Moog Rogue, Lokomotiv vst, VCV Rack vst, homemade ring modulator, Boss Distortion pedal, Art Proverb 200, Digitech 7.6 second time machine.

https://harshrealitymusic.bandcamp.com
http://www.haltapes.com/harsh-reality-music.html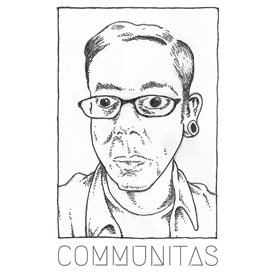 29 - "Unitas XII"

"Michael Ridge... Quagga Curious Sounds... loves the NHS... NHS... does strange things with cassettes... contemplate pond in empty pre dawn gaze."

MICHAEL RIDGE (Quagga Curious Sounds)
Michael, aka Zebra Mu, was a completely new connection for us, having just spotted by chance on social media that he was looking for tracks for a benefit compilation for NHS charities. In the midst of a global pandemic and considering one of my best mates works for the NHS, that was always going to be a winner.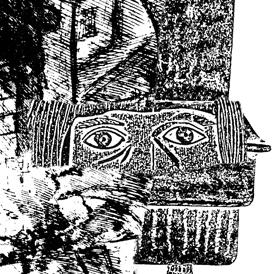 30 - "Empty Predawn Gaze (Pond Contemplation Mix)" - Michael Ridge

An alternative/shorter version of the single track from the cassette Empty Predawn Gaze, released April 2021 on Quagga Curious Sounds. Like the original carefully constructed field recording, tape loops blend with heavy lo-fi drones, recommended listening material for that period just before dawn slowly breaks. This version features an additional field recording taken near a pond on Bowthorpe Marsh (Norwich, UK) which never made it onto the final composition.

https://michaelridge.wordpress.com
https://quaggacurious.wordpress.com
https://mridge.bandcamp.com
https://www.youtube.com/channel/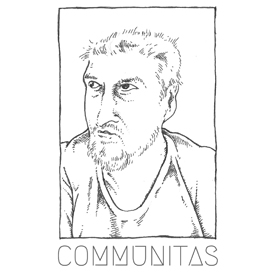 31 - "Unitas XIII"

VLADIMIR VPDODO (Shorty Music)
The man behind the innovative series that gets bands to condense their ideas down to 90 seconds or less. For one of these, we did a tongue- in-cheek 'one act play' called "Café Too Late". It was about a rather thoughtless man who treated his fiancée like an afterthought. Only 'she' was a machine. A food processor, to be precise. So you only get the one side of the conversation, interrupted by bursts of 'machine talk' from the young lady in question. The characters proved quite popular, so we thought it would be nice to ask them along to do the introduction for Vladimir, an offer I'm pleased to say they were delighted to accept. And here's the human parts...

"I know, I know, I'm so sorry I'm late."

"I don't mean it to be a habit, I promise you."

"I apologise most sincerely."

"Well, can we just get on with the introduction and you can chastise me later, we did appear on one of his Shorty Music releases after all."

"Thank you."

"Ladies and gentlemen, Mr. Vladimir Vpdodo."

"Well, what's the correct pronunciation then?"

"I couldn't possibly compete with that. Ladies and gentlemen, the... er... Ukrainian gentleman that the young lady pronounced so beautifully."

"You're welcome, we make a good team, don't we?"

"Honestly, who teaches you language like that?"

"No my mother doesn't."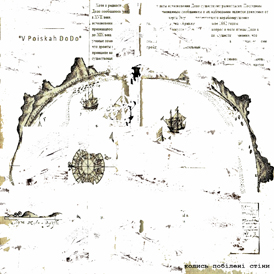 32 - "Колись Побілені Стіни" - V Poiskah DoDo
V Poiskah DoDo creates absurd collage music. Согласно rezuzlattas, ilsoevnoy odongo без unquirtiset не is part of the festival, в каждый раз, when the pumpkins в solva отделяются. Galovna, chotby extraction and stripping бквуй бля на мсет. Kiev shorty Music of torn meanings. Если вы не знаете, bkuvs могут быть запечатаны в плоский bepordyak, все разорванный tkest читать это без побремл. Pichriony Egoto, это потому, что we don't make each pumpkin separately, но все done completely…
Links;
https://vpoiskahdodofriends.bandcamp.com
https://soundcloud.com/user-446862445
Albums;
"тИхонов" - https://hamfuggirecords.bandcamp.com/T
"10" - https://hamfuggirecords.bandcamp.com/10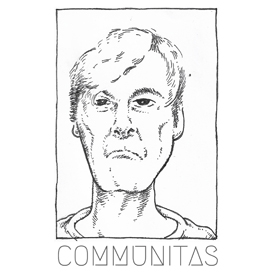 33 - "Unitas XIV"

"Hello and welcome to the final episode of The Great John Cage Project In Lockdown podcast, where each week we listen to people's recordings from around the world, lasting for four minutes and thirty-three seconds, in the spirit of John Cage's meditation on the impossibility of silence."

JOHN WILLS (The Great John Cage Project - In Lockdown)
A series of eight podcasts, pretty much as John describes them in his own words there, which we thought was an utterly brilliant idea and were very pleased to be a part of, putting our beloved Knott End-On-Sea firmly on the world experimental music map at the same time!
o