CHEAPO CARD COMPANY (UK) - Yes, Wil Walker and company, those responsible for "The Magi Crap". But, in balance, those also responsible for that wonderful parody of our "Creavolution" album cover art (sorry, Thayen). Well, they just wanted to tell you that their 'Cheapo Show' No.3 is now up on You Tube. Don 't say we didn't warn you... ABANDON HOPE ALL YE WHO ENTER HERE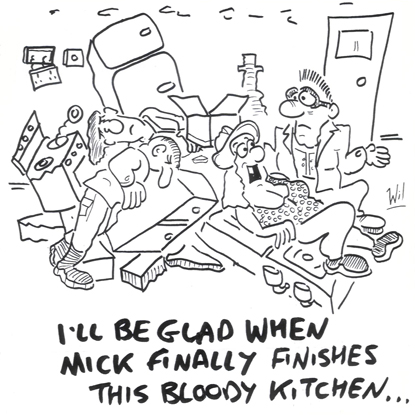 GARFIELD'S BIRTHDAY (UK) - Simon Felton and crew at Pink Hedgehog Records do way too much to go into any great detail here, but I did specially want to thank them for the plug they gave us in one of their newsletters recently. Simon operates an e-mail list if you'd like to be kept up to date with the happenings at the most underground friendly melodic indie pop label we know, you can make contact via the website. Or, if you're in the Weymouth area, pop in to the Revolution Vinyl Cafe (yup, a record shop and cafe in one) and do say hi from us!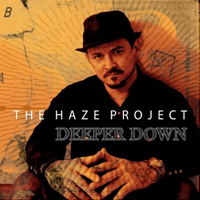 ALEX HAYES & BLAINE JONES (USA) - Formerly with M&E electro experimental favourites, Communication Union, Blaine mostly works these days on 'The Haze Project' with Alex. A single, "Bruises In The Rain" was out not long ago, taken from the forthcoming (or possibly out by now) EP called "Deeper Down". Blaine describes the latest project as "a new wave voyage through layers of subconscious tracks". There doesn't seem to be any significant web presence at the moment, just found a few tracks on SOUNDCLICK, but Blaine can be contacted via E-MAIL, of course.
JINDIVIK (UK) - Ex Flowers Of Sacrifice front man, Andy Clark, is currently turning out some delightfully dark gothic electronic stuff with his latest band, which also includes Chris Francis, who used to be in Christ! I don't mean that to sound exciting, the exclamation mark was part of the band's name. Not that I'm saying Chris is boring either, of course. He (Andy, not Chris, not that I wouldn't have been thrilled to receive it from him instead) recently sent me their new CDR called "Plethora" (don't clear a whole shelf though, it's only one disc), muchly recommended for those of a darker persuasion. Turn out the lights, the time of night has come...
LEVENTE (UK) - Our favourite Transylvanian electronic musician continues to make wondrous sounds and melodies for your aural pleasurings. He's also rather talented with a camera, his TALES OF FROZEN TIME site definitely worth checking out. Incidentally, should you come across a book called "Ears" by one Lehel Vandor, do treat yourself to a copy. It's the man himself again, a fascinating tale of his years as a young Hungarian ethnic in Ceausescu's Romania, a very compelling read.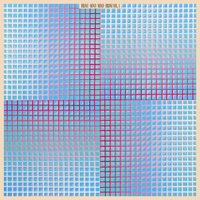 MAEROR TRI (Germany) - These days, MT's Stefan Knappe runs the
DRONE RECORDS
label, an exquisite haven for fans of dark ambient industrial noise experimentation et al. The graphic on the right is from the "Drone-Mind/Mind-Drone" series, volume 4, I believe. A good place to dip your toes and sample the proverbial aural water is their
SOUNDCLOUD
page, enjoy muchly!
HAL MCGEE (USA) - An absolute underground icon is Hal, working tirelessly for the cause for decades now. Not just working with his own unique brand of experimentation, he is also a keen archivist and fellow cassette culture enthusiast (though digital formats are also availble). A great place to dip into the history of the underground network and a very worthwhile contact, say hi from us!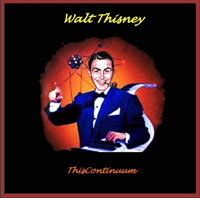 RAS.AL.GHUL (Portugal) - Fernando Cerqueira's current project draws you into the endless world of diversity that is Walt Thisney. This album is available on KLAPPSTUHL RECORDS, who describe it as "A collection of Walt Thisney's prolific output of Retro Synth-Pop, Vaporwave & Electro Grooves filled with emotional soundscapes to brighten up your day with a melancholic edge or two." When you put it like that, how could one possibly resist?
RELIGIOUS VISION (Germany) - I reconnected with Christian Beckers of RV not long ago. Though the old band are long gone, the same musicians went on to form Crematron in the mid 90's, and you'll find some of their darkly inspired sounds on BANDCAMP, enjoy muchly. Christian now works as a teacher in an 'elemental school' (think something may have got lost in translation there?) and also runs a little business called the INDEPENDENT GOTHIC STORE. And do behave yourself, or don't go blaming us if you get detention...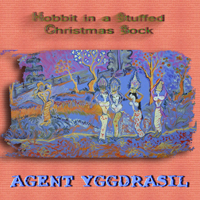 ROTTON KIDZ (Planet Earth) - The legendary global cooperative 'band' spin off from Canada's Jaws Of The Flying Carpet. Nothing particular to tell you in the way of activities, but Ulu Fjolkunnigr did send us this, and call me sentimental, but it just seemed kind of seasonal, Merry Christmas! There's no web presence for RK that I know of, but you can always E-MAIL Ulu should you wish to reciprocate with "Gollum In A Crocheted Easter Bunny" or the like...
SWEET WILLIAM (Germany) - It seems we're not the only band who have celebrated their 30th anniversary in October, so have Oliver Heuer's SW. Admittedly, our own celebrations may have gone a little skewiff, but I'm pleased to say they didn't join us in spending three months trapped in another dimension. Instead, they went for the more sensible options of a book, a CD boxed set and a special commemorative t-shirt. I think we'll let them plan ours next time, not that I didn't enjoy a half a lager and a bag of crisps in The Bourne Arms, it just seemed a little understated for three decades. You live and learn. Full details on the SW website, enjoy muchly...
---
It's also very worthwhile checking out THE M&E LINKS PAGE for more extensive listings of the music and arts related web presence of our bands and artistes. And now a little journey around the network...